4 Reasons to Remodel Your Basement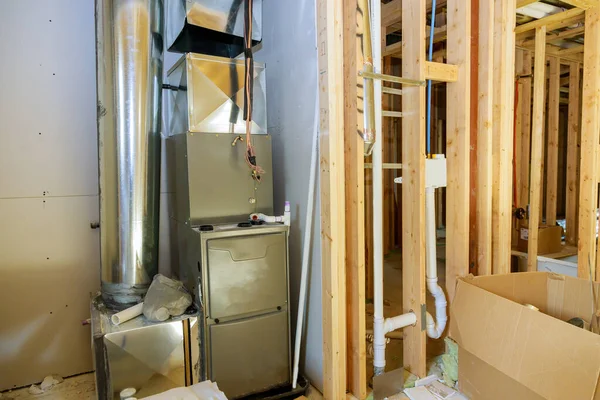 Basements are often a forgotten part of the house used for storage. Basement remodeling has many benefits and can add both fun and practicality to your home.
Why You Should Consider Basement Remodeling
Here are a few reasons to consider making this space into an area you and your family can enjoy.
1. Increase Your Living Space
If your basement is unfinished, you probably aren't spending much time down there. Basement remodeling can turn that unused space into virtually anything you can imagine, so you can create the perfect area to fit your family's needs. This way, you'll be able to enjoy every square foot of your home.
2. Build a Guest Room
If your family doesn't need the basement for any specific reason, consider turning it into a space for guests to stay. You'll always have room for visiting friends and family members and can even add a bathroom and kitchenette for long visits. This will give them ample room to relax, offering a sense of privacy.
3. Work Out at Home
Gym fees are expensive, so putting that money towards basement remodeling will help offset the costs. Designing a home gym in your basement will add convenience to your routine and may encourage you to become healthier. Working out from home also helps with safe social distancing and decreases the risk of spreading germs.
4. Improve Your Home's Health
While there are plenty of fun reasons to consider basement remodeling, there are practical ones as well. Remodeling your basement can improve the longevity of your home by addressing potential hazards and avoiding future repairs.
Many basements experience leaks, so you could use your remodeling budget to have a contractor fix these issues and avoid the development of mold and fungi. Waterproofing and insulating the area will decrease the risk of a flood or heavy rain entering the basement and keep your home at a moderate temperature year-round.
Ready to Transform Your Space?
If you're considering basement remodeling, contact the team at Wenner Brothers in Monroe County, NY. Since 1964, our family-owned and operated renovation company has had a consistent track record of satisfied clients, top-quality workmanship, and prompt, diligent service. We will help you create the basement of your dreams. Call (585) 425-2718 today for a free estimate.