Our Remodeling Specialities
Transforming homes with start-to-finish interior services.
Wenner Brothers is a family-owned and family-operated company specializing in drywall services and repair as well as interior painting. From the initial contact to completion, you will work directly with the owners of the company. We strive to keep disruption in your home to a minimum and have a deep commitment to client satisfaction. We seek to do more than create beautiful spaces — we transform homes by creating spaces that are beautiful reflections of our clients and their lifestyles.
Specialty Areas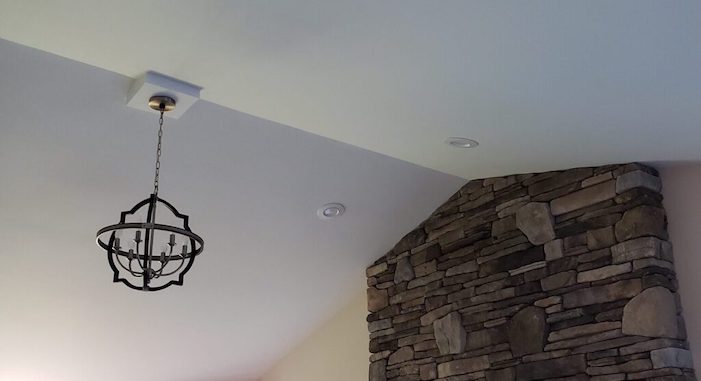 We encounter many clients who no longer wish to have textured ceilings in one or more rooms of their home. The process can be accomplished either before wall painting/room redecorating or as a stand-alone service, sparing your wall color while we focus solely on the ceiling. Either way, you will have a beautiful, smooth ceiling that is fresh and clean. Let us bring your vision to life in your home and create a space that shows off your personality and style.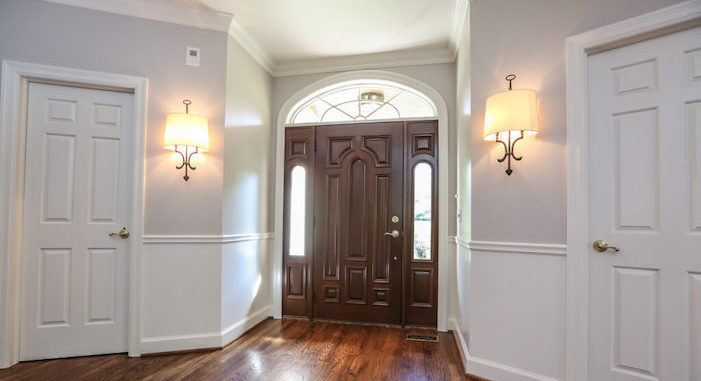 Though there are advantages to having high-quality wallpaper installed in your home, oftentimes well-chosen paint colors are best for refreshing a room. We'll choose the best method for stripping your old wallpaper based on the condition of your walls, type of paper, and other factors. We'll even perform a surface treatment so your walls are ready for whatever paint colors you're looking to apply next.
While popular from the 1950s through the 1970s, wood paneling may no longer be the desired finish you envision in your home. In addition to the removal and new drywall installation itself, wood paneling removal is the perfect time to make other improvements while the wall cavities are open. This may include installing in-wall audio or moving your TV to a wall bracket while hiding the wiring - adding functionality while creating a beautiful space.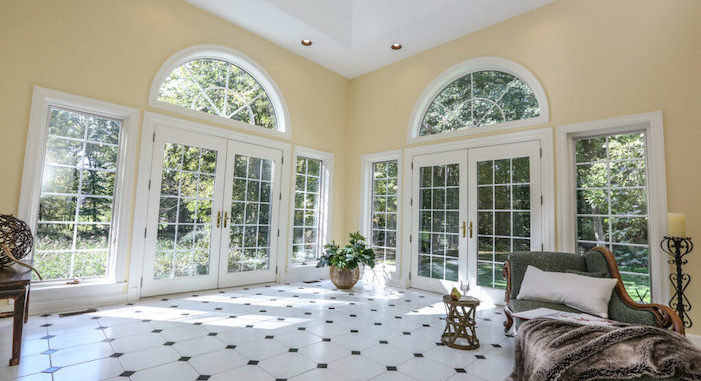 Are you ready to give your home an updated look? Whether you want to brighten a dull room or create a calming sanctuary, our top-to-bottom interior painting service will bring your vision to life with attention to every detail, from sheen to color to cleanability. We'll work with you to select the right materials so that there are no surprises, and your newly painted rooms are exactly what you envisioned.
"The Wenner Brothers are the best! Their professionalism, work ethic, attention to detail, honesty and meticulous work are of the highest standard. They set out a planned approach to the project, started when they said they would, kept us regularly updated with the progress, were extremely careful and respectful of our home, made creative and much appreciated suggestions, and finished exactly when estimated. Their work is beyond compare. We truly enjoyed working with them and would recommend them without a moment's hesitation. They are what all contractors should aspire to be!"
—Bette & Jim
Basement Renovations
Basement renovation can significantly increase your usable living space and maximize the value of your home. From framing, drywall, and ceilings to lighting, and paint, we have experience transforming basement spaces to suit a wide variety of uses and needs. Let Wenner Brothers' basement remodeling contractor services create the beautiful, functional area you've dreamed of.
Drywall Services & Repair
We provide drywall installation and finishing services as well as repairs to walls and ceilings. Most areas we work in are occupied spaces so we have developed an approach to minimize our footprint in your home. This is accomplished by using vacuums equipped with HEPA filtration during many phases of the project including final sanding. We go to great lengths to provide maximum protection and minimum disruption to your living space, allowing you to go about your life as normally as possible while we do what we love.
Plaster Repair
If you have a home built before 1960, there's a good chance your walls are plaster as opposed to drywall. And, there's an even better chance that they're in need of some maintenance. Occasionally plaster that is in good shape will need to be cut to access aging plumbing or electrical items. If your home was built between 1940-1960, you most likely have the second generation of plaster known as rock lath (as opposed to wood lath), though there are some exceptions depending on the preferences of the builder. This is the type of plaster that we have been trained to trowel-repair, just as when it was installed when new. At this time, we do not repair plaster of the first generation that utilized wood lath.