How to Select Colors for a Bedroom Interior Painting Project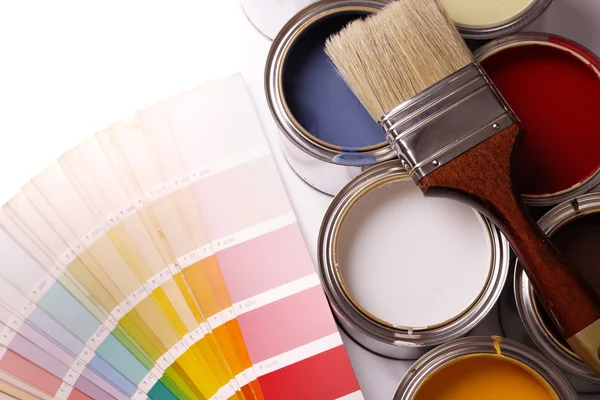 Interior painting will completely change the look and feel of your bedroom. It can be a great way to give your space a breath of fresh air if you've lived in it for a while. If you're considering this project, you may wonder what color to choose.
How to Select a New Wall Color for Your Bedroom
Here are five tips to help you select the perfect paint shade for your walls.
1. Reflect on Your Personal Style
Bedroom interior painting requires a touch of your own style. This way, you'll feel at home when you enter the space each day. Selecting colors that aren't authentic to you just because they're on trend can make it feel like you're living in someone else's home. Pick colors you personally love and won't tire of.
2. Use a Color Wheel
Colors that sit next to each other on the color wheel typically make great palettes because they're similar enough.
If you want your bedroom to feel comfortable and soothing, choose cool tones like blue and green. If you want it to feel cozy, pick warm shades like orange and yellow.
3. Follow the Rule of Three
The rule of three means that you should only pick three colors for your palette. This will give you enough options for decorating your space with throw pillows and blankets while preventing the bedroom from feeling cluttered or overworked. Use one of these colors for your walls and reserve the other two for accents and decor.
4. Consider Multiple Colors
Typically, people will paint smaller rooms completely white in hopes of making the space appear bigger. However, this isn't your only option for achieving this effect.
An accent wall can make a small space pop. Painting one wall a bold blue or green while leaving the others blank will make the room appear more open.
5. Pull Shades From Prints & Art
If your bedroom features large artwork, framed photographs, or other pieces of decor that make statements, you can pick colors from these. This will make the item the centerpiece of the room and help you create a cohesive color palette that feels authentic to you. For example, if you love monochrome pictures, a shade of gray for your walls is an elegant choice.
Ready to Transform Your Space?
If you're planning on painting your home's interior, turn to the experts at Wenner Brothers in Eastern Monroe County, NY. Our family-owned business has provided exceptional interior painting for over 50 years. We also offer other services for renovations, including textured ceiling removal and drywall repair. Learn more about our Interior Painting work or call (585) 425-2718 to schedule a consultation today.