Do's & Don'ts of Creating Accent Walls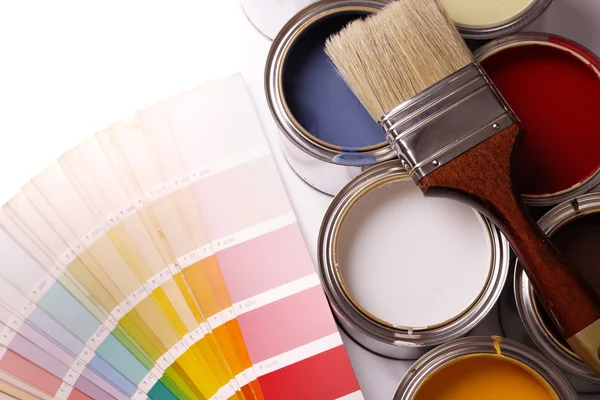 If you want a cost-effective way to enhance your home's interior, consider accent walls. Also known as feature walls, these differ in color from other walls of your rooms to create unique focal points. Here, review tips that will ensure your interior painting project goes smoothly and your accent walls highlight the best features of your home.
Do:
Highlight the room's focal point
Inspect the room that will feature the accent wall to determine its focal point. If you're working with the living room, for example, an accent wall can pull the focus to your entertainment center. If you're creating a feature wall in a bedroom, you could showcase the bed's headboard or an antique vanity.
If you have trouble determining the space's focal point, simply look around to see what captures your attention first. This is where the feature wall should go.
Create balance
Avoid clashing paint colors by creating a cohesive color scheme. Complementary tones, such as dark purple with mustard yellow, go well together. If you want the feature wall to really stand out, keep the other walls neutral.
You can also use the 60-30-10 designer rule to inspire your paint choices. This means using light colors for 60% of the space and complementary darker colors for 30% of the space. Leave the remaining 10% of the room for accessories in your accent color.
Don't:
Forget color psychology
Select a color that's appropriate for the room by considering how it will impact the mood of people inside.
If your accent wall will go in a bedroom, for example, consider soothing blues and greens over reds, which might create anxiety. If you're remodeling an office, the color you pick for the accent wall could even affect your productivity. Choose neutral colors or ones that inspire calm, such as green.
Go the DIY route
Rely on interior painting contractors to make your accent wall pop. A professional team will perform the work efficiently to create the beautiful results you want without streaks or spills. Interior painting contractors are especially helpful if your schedule is hectic and you have multiple rooms to work on. They will also help you pick the right color scheme to create a cohesive, standout look.
Ready to Transform Your Space?
If you're remodeling your home, get interior painting services from Wenner Brothers. Ou family-owned home improvement company has been serving Eastern Monroe County, NY, since 1964. We prepare every surface before painting to ensure the best results and use drop-cloths over the flooring to leave your home clean. Call (585) 425-2718 to request an estimate, or learn more about our Interior Painting services.