Expand Your Living Space With a Basement Renovation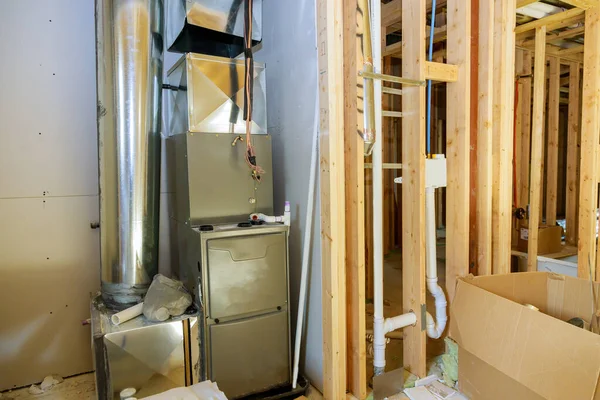 While you were cooped up inside during the cold season, it may have seemed like your house got smaller. The simplest way to turn every inch of square footage you have into usable space is by completing a basement renovation. While converting a basement into a living space poses some challenges, it's often a better and easier choice than converting an attic—as it's already built efficiently and up to code. If you're not sure how to get started on a basement renovation, review the following information.
Customizing Your Project
The biggest concern with a basement renovation is moisture. Therefore, the first step should be to fix leaks or condensation issues before installing new walls and flooring. One of the advantages of converting a basement is that the space has enough structural resistance for a variety of applications. However, the ceilings might be lower, and posts, pipes, and equipment may need to be covered or accommodated.
Since basement walls are made of concrete, you'll probably want to put up drywall to hide cabling. However, it's important to ensure you can still access essential features like water heaters. If there are posts for structural support, you can incorporate them into the new design—for example, as Greek columns in a Vegas-style game room.
Deciding What to Change or Upgrade
Lighting is an essential aspect to think about before basement remodeling begins. Since basement windows are often smaller than panes in other rooms, many homeowners opt to supplement the limited natural light with recessed fixtures. You can also use French doors to spread light into all basement rooms.
Now, all you have to think about is how you want to divide the basement. Do you want a second kitchen and party room, another bedroom and bathroom, or a large, open-plan space for a home theater or office? Your basement may even be big enough to allow for a combination of these options.
Ready to Transform Your Space?
If you're ready to turn the lowest level of your home into a functional living space, turn to Wenner Brothers. We're a family-owned company from Fairport, NY, that has been providing superior quality renovations since 1964, from drywall finishing to interior painting. Our work ethic, attention to detail, and years of experience will make your basement the most sought-after hang-out in the house. Visit the Gallery to see some of our work or give us a call at (585) 377-4734 to discuss your basement renovation needs.