How to Give Your Basement an Open Feel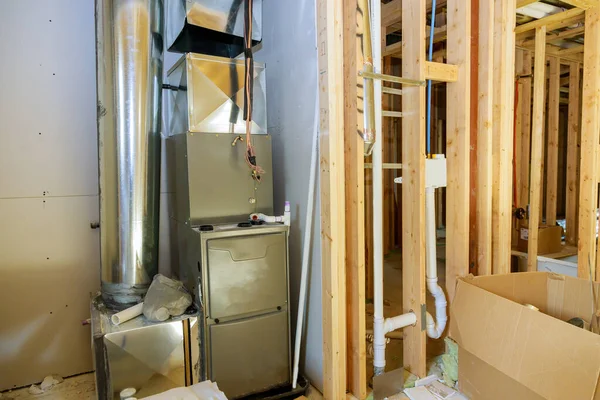 Basement remodeling adds functional and aesthetic value to your home. If you're pursuing this project, you may want to keep the space as open as possible. A large, open layout will help you maximize your usable square footage and promote versatility for different uses. Here are a few ways to accomplish this.
1. Separate Spaces
When basement remodeling, remove any walls or dividers that may impede light or make the space appear smaller. In general, open layouts feel larger than divided ones, which tend to block light and make the space feel cramped. Basements typically have low ceilings, so opening up the floor plan will make a serious impact. In addition, limit the amount of furniture in the basement to the essentials by storing clutter in closets. By fostering a clean, minimalist aesthetic downstairs, your basement will feel open and inviting.
Do this by strategically setting up furniture and rugs. Set up an area rug around your TV with couches and recliners all facing in. You can also set up a drink station and lounge area by placing stools around a bar, or designate a gaming section with a pool table, pinball machine, and fun, geometrical seating.
2. Incorporate Light Colors
Most basements have minimal sources of natural light. Because darker colors tend to make rooms feel smaller or closed in, you should select light colors when planning your basement remodeling project to help make the space appear larger and airier. Using pale shades like blue-gray, beige, ecru, and white in your basement remodeling will reflect light, ensuring a brighter, more pleasing environment. 
For an earthy theme, choose tan or pale green walls and accent with brown furniture or fixtures. For an even brighter effect, keep the walls white. You can also consider painting the ceiling, adding flooring with light tones, and incorporating furnishings in subtle colors to further open up the space. But, be sure all added accessories are at eye-level to maintain the illusion of height.
3. Invest in Good Lighting
Creative lighting will transform basements that have only small windows, or no windows at all. While traditional recessed lighting dominates many basements, opt for something with a little more style, like pendant lights and sconces, to illuminate the room from multiple angles. Or you could choose dimmable lighting, which will allow you to effortlessly transition from daytime reading to movie night. To maximize natural light, homeowners should add a privacy treatment on the windows rather than using blinds.
Ready to Transform Your Space?
If you're considering a basement remodeling project, turn to Wenner Brothers Drywall Contractors in Eastern Monroe County, NY. Our trusted team has been providing quality renovations for the community since 1964. While our slots book up quickly, so call (585) 425-2718 to request an estimate.