3 Reasons to Hire a Professional for Wallpaper Removal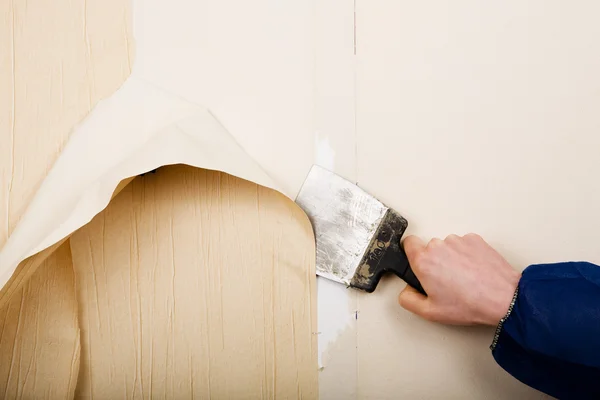 Wallpaper is notorious for being tricky to install—but it's even harder to remove. The abundance of do-it-yourself tutorials and videos on wallpaper removal make it look remarkably easy, but the truth is that this is a job best left to professionals. Below are a few reasons why.
They Prevent Damage
Professionals know the best methods and have the necessary equipment to remove your wallpaper without damaging your walls. If you were to tackle this project solo, you would have to purchase and use tools that may be unfamiliar, many of which are unwieldy and sharp and require skill so as not to gouge drywall or scratch baseboards or trim.
Some wallpaper removal is performed with chemical solvents, which demand expert handling and application to both maintain safety and avoid destruction to the walls underneath.
They Do the Job Right the First Time
It's not uncommon for homeowners to try to remove their own wallpaper before they realize what a specialized and labor-intensive job it is. They may only realize this fact after making mistakes and damaging their walls, resulting in the need for professional drywall repair. As a result, they could end up with a larger bill than they would have had they simply hired a wallpaper removal professional from the start. With a pro on the job, you know the job will be handled correctly from start to finish.
They Save Time & Stress
Wallpaper removal isn't just taking down wallpaper. There are a number of other steps involved, including stripping, scoring, and sanding. What you might assume to be a quick project could take several hours—or even days if you're not familiar with the ins and outs of the removal process.
When you hire a professional, you are saving time and minimizing stress levels, leaving the work to someone who can get it done quickly, effectively, and with minimum disruptions to the household.
Ready to Transform Your Space?
When you need wallpaper removal services in the Eastern Monroe County region of New York, trust the team at Wenner Brothers. Since 1964, we have been providing a number of home improvement services, from drywall finishing and basement renovations to wallpaper removal and interior painting. We are a family-owned and operated business dedicated to excellent craftsmanship and superior customer care. Call (585) 425-2718 to request an estimate.