A Homeowner's Guide to Basement Renovation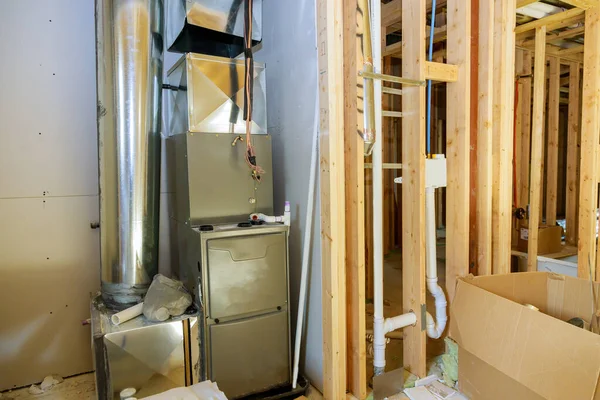 A basement renovation is a huge project to take on in your home, but the benefit of that added square footage can make a huge difference. Whether you are bringing in a contractor or you're handy enough to do the job yourself, here's what to expect when finishing your house's lowest level.
What to Expect Before the Renovation Starts
Here is some household prep that needs to happen before you can start a major project.
Inspect for Damage & Do Necessary Repairs
One of the biggest obstacles when finishing a basement is assuring there are no water problems. Inspect your home's drain tile systems, which are designed to collect and redirect water away from your house, and install them if necessary. Confirm that the foundation is secure and won't leak. Any damage that could risk the integrity of the living space should be repaired before you do anything else.
Get Necessary Permits
Even the most basic basement finishing jobs need to be up to code. Is there an egress window, which is required for escape in the case of a fire? Is the ceiling high enough? Are you planning to add plumbing or divide the space through framing? Where are you going to put the door and stairs if there isn't already an entrance to the basement from inside the house? All of these factors need permits and code clearance to allow the project to proceed.
If they aren't up to code, there are ways to fix these problems. Putting in an egress window requires cutting through the foundation and installing one that meets your city's size requirements. You can also elevate a low ceiling by removing the existing concrete slab, digging down into the ground until you make code, and pouring a new slab.
Make a Plan
In order to assure you obtain the right permits, design a plan of action. If you need a place for storage, choose to section off a less desirable part of the basement that has no windows. If you want a bedroom, make sure that an additional egress window exists for that space. A bathroom or any framing will need permits, and no matter how limited the space you're working with, a utility room should be separate from any living area.
Steps of a Full Basement Renovation
Now that the pre-work is done, here's what you can expect the renovation process to look like.
Put Up Framing & Insulation
Framing is installed to organize the basement into different rooms. With older foundations, some contractors will place a new perimeter wall narrowly along the original foundation walls. This hides any imperfections of the old house and allows easy access for any electrical work done. Insulation should be installed to keep your basement warm in winter, and it will cut the price of your energy bill due to less air escaping outside. Using spray foam insulation can even make an airtight seal, preventing any moisture from building on the concrete foundation.
Install Plumbing & Electrical
Once you have the appropriate permits, any plumbing and electrical work would occur next. Electrical work, in particular, will turn your basement into a functional living space, and it's particularly necessary if there isn't so much as an outlet down there. If you plan to incorporate an entertainment unit or home theater into the basement, think strategically about the electrical work to help make the eventual installation of this hardware more convenient (like placing an outlet where you want a TV).
Hang Drywall
The biggest transformation in a basement renovation comes when you install the drywall. This step hides all insulation, plumbing, and electrical work, making the space functional and aesthetically pleasing. It also adds an extra barrier to retain heat and cool air in the basement. Even if you're qualified to hang drywall, this step is left to the professionals, as it's a grueling task that won't save you much money by doing it yourself.
Install Floors
The type of flooring you choose depends on the kind of space you want to have. Do you want flooring that's easy to clean, like hardwood or cheaper laminate? Or would you prefer a cozy feel with carpeting? These decisions are unique to your needs, and each option can work well in a variety of spaces. Laminate or hardwood can turn comfy with an area rug, and there are carpets that are now mold and moisture resistant, which eliminates that risk down the road.
Add Finishing Touches
Customizing a space to make it yours is the key to any successful basement renovation. Utilize this new square footage with a fresh coat of paint and furnishings that transform the lower level into a popular living area.
Ready to Transform Your Space?
With a big project like finishing a basement, some of the bigger tasks require the assistance of professionals like the Wenner Brothers. What started in 1964 as a pair of brothers specializing in drywall and insulation, this family-owned and -operated renovation company has evolved into a seasoned team that has the skill to perform full room remodels for the residents of Eastern Monroe County, NY. Wenner Brothers can complete a basement renovation from water damage repair to putting a coat of paint on the finished product and everything in between. To receive an estimate, call us at (585) 377-4734.