5 Soothing Paint Colors for Your Baby's Nursery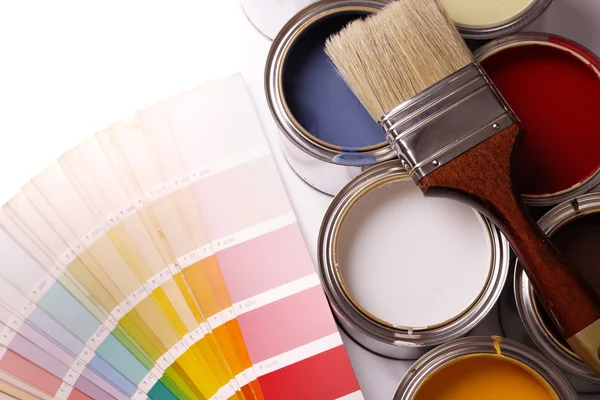 When preparing your new baby's nursery, one of the most important decisions you'll make is the paint color. Instead of picking pink or blue based on the baby's gender, more and more parents are seeking out nontraditional colors that add style and serenity to a baby's room. Try one of the following five interior painting shades.
1. Soft Greens
Surround your baby with the healing power of nature by choosing light- to medium-green colors, like mint, sage, or moss. To incorporate a hint of blue, try tones like sea foam or aquamarine. These soft greens promote peace and health. There's even evidence to suggest that these hues can improve reading ability.
2. Creamy Whites
While harsh whites with blue undertones might overstimulate your little one, a creamier white — like soft ivory, vanilla, or pearl — creates a calming atmosphere. Many parents add warmth and variation to white nurseries with rustic, earthy furniture and accessories.
3. Pale Purples
interior paintingLighter shades like lavender and lilac provide the soothing strength of purple without the visual overstimulation that can come from richer options. Since purple often appears darker than expected, interior painting experts suggest going one shade lighter than the one you've got your eye on.
4. Light Grays
A reflective, calming hue, gray is an excellent backdrop for most nursery themes since it's so neutral. Stay away from gloomy, cloudy tones and select an airy gray-like abalone instead. You can also add more softness with pastel accents and white trim.
5. Earthy Neutrals
Gentle, earthy neutrals like light beige, light tan, and taupe will ensure your little one feels safe and cozy. Since they're easy on the eyes, these shades also help prepare your baby for sleep. Complete the earthy theme with nature-inspired accessories.
Ready for a Change?
If you're ready to transform your nursery into a peaceful paradise with interior painting, turn to the team at Wenner Brothers. Since 1964, our family-owned and -operated remodeling company has been revitalizing homes throughout Eastern Monroe County, NY. We'll help you choose the perfect materials to create a sweet, soothing nursery. Along with interior painting, we offer a variety of other renovation services, such as wall repair, water damage repair, and basement remodeling. Call (585) 425-2718 today for an estimate.