Your Guide to a Spring-Inspired Interior Painting Project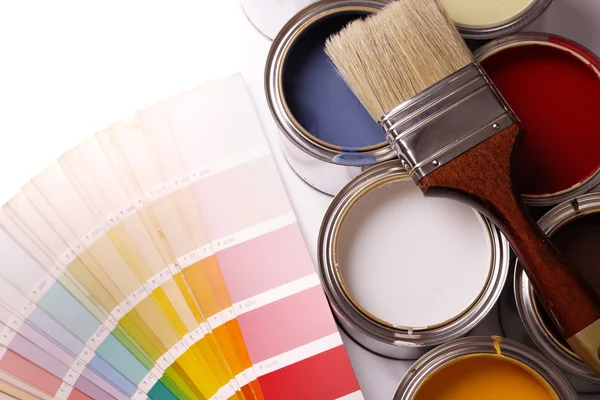 With spring in full swing, you're likely enjoying all nature has to offer. If you've been considering a home makeover, perhaps the colors of the season can inspire your next interior painting project. The team at Wenner Brothers Inc in Fairport, NY, offers this list of color suggestions to keep the spirit of spring all year round.
3 Interior Painting Hues Inspired by Spring
While these colors make most folks think of spring, their light and airy nature make a great home addition year-round!
Pink
One of the most beautiful sights in the Northeast is the tender bloom of blossoms in spring. In some cases, they only stick around for a few days, but if you're lucky enough to enjoy the pale pink lotus flowers, delicate cherry blossoms, or violet-tinged thistles, you know how evocative these colors can be. Pale pink and lavender bring to mind innocence, joy, and youth, which makes them ideal hues for a little girl's bedroom or playroom. These pastels also bring much-needed life to otherwise drab spaces, such as laundry rooms.
Yellow
Evocative of sunshine and raincoats, yellow is the perfect shade for welcoming winter's end. Since it's such a warm and happy color, yellow makes the perfect choice for a kitchen. Look again to spring flowers for inspiration with a delicate daffodil shade or perhaps a deeper marigold tone.
Green
From dewy lawns in the morning to fresh leaves on the trees, no color signifies spring better than green. If you think these bright shades will be too overpowering on walls, opt for a paler hue, like cabbage or sage. This naturally calming color is perfect for bedrooms or any room you use to relax and recharge.
Ready to Transform Your Space?
By using these colors in your interior painting projects, your home will feel bright and vibrant for summer and beyond. Call Wenner Brothers Inc to start planning your vision today at (585) 377-4734. Our Fairport-based company has been brightening rooms since 1964, and we'd love to give your home a fresh coat.