Top 3 Reasons to Choose Paint Over Wallpaper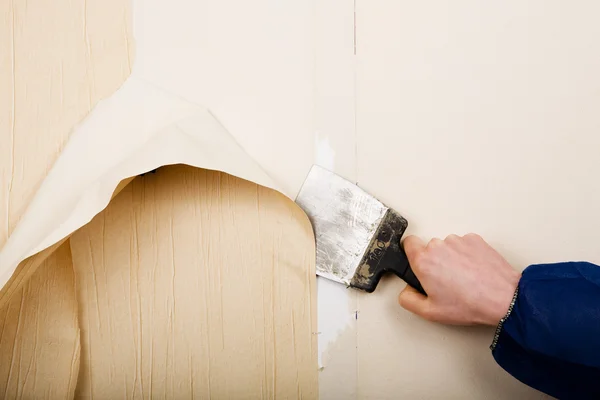 When a family purchases a new home, they often choose to make changes to the space to reflect their needs and personal style. If the interior of your house has wallpaper, for instance, you might wish to remove it to apply a fresh coat of paint.
Why Remove Wallpaper & Invest in Interior Painting?
If you're on the fence about whether to schedule interior painting or leave the wallpaper in place, here are a few reasons to opt for paint.
Easier to Match
Wallpaper comes in a variety of colors and patterns, which can be loud and busy. It can dominate the space, making it difficult to find drapes, flooring, and upholstery that match. When you schedule wallpaper removal, you'll have a blank canvas to paint in a color that matches your belongings.
Versatile
Interior paint is available in just about any color. You can even mix paints to create custom shades that are unique to you and precisely match your color palette. Paints also come in several different finishes, including matte, semi-gloss, and high-gloss varieties.
More Moisture-Resistant
Wallpapers can only handle so much moisture before their adhesive starts to peel. This means you should avoid installing wallpaper in bathrooms, utility areas, kitchens, and other rooms prone to moisture buildup.
Paint, however, is water-resistant and will remain durable in any room of the home. Rather than replacing a damaged section, all you need to do is repaint to cover any defects that develop.
Ready to Change Up Your Space?
When you're ready to transform the way your home looks, get in touch with Wenner Brothers. We offer wallpaper removal and interior painting to clients throughout Eastern Monroe County, NY, including Fairport, Penfield, Webster, Pittsford, and Victor. We paint every area of the home, including trims, ceilings, and cabinets. Visit our Gallery to learn more about our interior painting services, or call (585) 425-2718 to get a quote.