Why Proper Wallpaper Removal Is Essential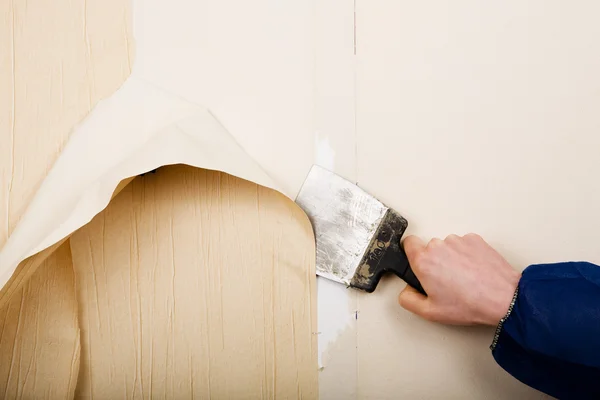 Wallpaper can take a room from dull to fabulous—but the wrong type, whether it's outdated or damaged, will have the opposite effect. Spring is the ideal time to tackle home improvement projects, including wallpaper removal and installation. In Fairport, NY, Wenner Brothers Inc. has been the go-to wallpaper removal and drywall contractor for over 50 years. Here, they explain the importance of this professional service.
How Do You Remove Wallpaper?
wallpaper removalThe easiest method of removing wallpaper is called "dry stripping," and it involves loosening strips at the corners and slowly peeling them off. Pry up the edges of each strip with a putty knife and pull them at a 10- to 15-degree angle. Some wallpaper types can't be stripped efficiently, so you'll need to use a solvent or steam. In the first case, mix solvent with warm water and saturate the wall with a spray bottle or paint roller. This will loosen the paper so you can remove it with a scraper. Steam is best if there is more than one layer of paper to peel off. You can rent a wallpaper steamer and use it to soften the material. Then, take it off in sections with a scraper.
Why Is Proper Wallpaper Removal Important?
The wrong technique could result in a significant mess and wasted time. It may also damage the walls underneath. Harsh chemical solutions or mishandling can cause the drywall to disintegrate, necessitating expensive repairs down the road. You might also damage the surrounding floors or ceiling if you're not careful. The best way to avoid issues and get the job done efficiently is to hire a professional.
Ready to Transform Your Space?
If you're ready to give your home a mini makeover, make wallpaper removal the first step. The professionals at Wenner Brothers Inc. offer a broad range of home décor and repair services, from wallpaper and textured ceiling removal to interior painting and basement refinishing. Call us at (585) 377-4734 to get started.