3 Reasons to Paint Your Ceiling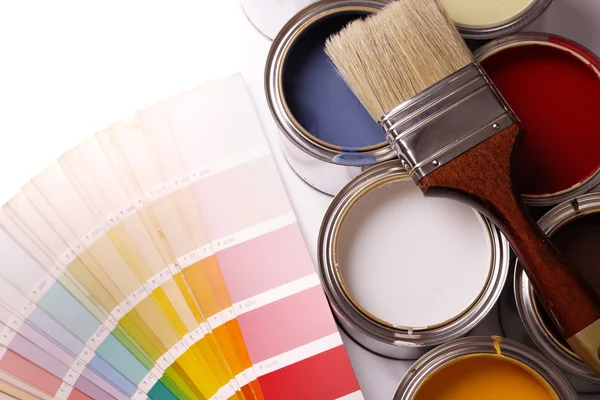 From adding accent walls in bedrooms to updating the color of built-in living room bookcases, many homeowners invest in interior painting to increase the value of their properties. Although updating wall color will add visual appeal, there are also plenty of benefits to upgrading the ceiling, too.
3 Ways Painted Ceilings Transform Interiors
From visually changing the shape of your space to physically changing the way light moves through it, here are three reasons to add a ceiling update to your list of interior painting projects.
1. Create an Illusion of More or Less Space
Choosing the right color for the ceiling will dramatically alter the appearance of any size room. If you have a small house or apartment, confined quarters will look more expansive with light or neutral ceilings. For the most impact, offset a neutral or pastel ceiling with walls one or two shades darker. Alternately, make an open, lofty space feel more intimate with a dark ceiling, which will make it appear lower.
2. Tie Together Room Elements
If a room has interesting moldings, millwork, or other architectural details, painting the ceiling in a complementary color will add depth and texture while unifying the entire space. You can also match the ceiling color with furniture, curtains, and other interior design elements for a more polished look.
3. Brighten the Room
If the room doesn't provide much natural light, opt for a white ceiling instead, which will reflect light back into the room. A white ceiling paired with neutral walls will also keep the focus on the furniture.
If you want to revamp your ceilings or any other part of the home, let the interior painting specialists at Wenner Brothers in Fairport, NY, handle the work. A fixture of eastern Monroe County since 1964, you can trust our team to help you choose a long-lasting paint color that will beautify your space. We also provide textured ceiling removal to get rid of old finishes without causing damage and prep your space for painting.
Ready to Transform Your Space?
To discuss your project, call (585) 377-4734 to speak with Daryl or Justin. You can also visit our Gallery to check out pictures of our drywall finishing and interior painting projects.