5 House Renovation Projects to Take on This Spring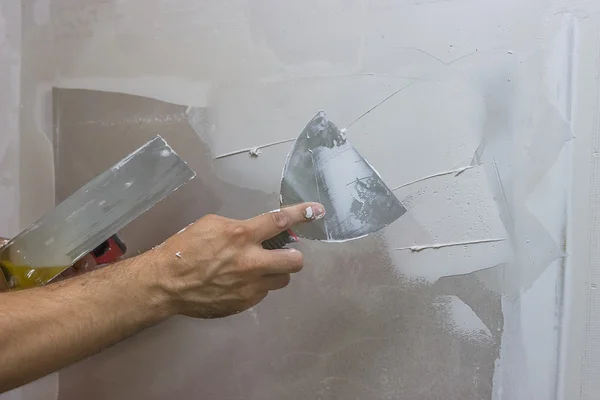 Spring's fair weather makes it the perfect time of year to tackle home renovation projects. However, it's also the season when most home improvement and drywall contractors are at their busiest. If you want to give your home a makeover this season, now's the time to get started.
5 Spring Home Improvement Ideas
Looking to spice it up, but don't know where to begin? Below are five projects to put on your drawing board.
1. Kitchen & Bathroom Updates
Small upgrades to the kitchen and bathroom make for major returns on your home's value. In the kitchen, change the backsplash and hardware on your cabinets for a new look. For extra storage space in both your kitchen and bathroom, install open shelves to clear away clutter. If you want to experiment with natural stone countertops, start with a small one in the bathroom, then move on to bigger island counters in the kitchen.
2. Wallpaper Removal & Drywall Repair
Spring is also an excellent time to open up your doors and windows to let fresh air into your home. Doing so also helps speed up the drying process of compounds and additives used by drywall contractors for repairs. Professionals can also remove outdated wall coverings, excise old plaster, replace old insulation, and patch holes in the walls.
3. Fresh Coat of Paint
After refinishing your interior walls and ceiling, drywall contractors can paint them for you as well. Adding new coats to your rooms is one of the most effective ways to give them springtime updates. A seasoned contractor will help you come up with a color scheme that matches your home decor and select finishes from matte to semi-gloss that are appropriate for each room.
4. Transform Old Rooms
Convert underutilized interior spaces into essential parts of your home. Opt for basement remodeling or renovation, and turn it into a home office, playroom, gym, or home theater. Consider carving out a guest room or making it into a mini-apartment complete with a separate kitchen and bathroom.
5. Tackle Wood Paneling
Get rid of dark, musty wood paneling that can make rooms feel claustrophobic, especially if the material shows signs of damage like rotting or cracking. Removing these materials will allow you to create a lighter, airier, and more pleasant space for the return of warm weather.
Ready to Transform Your Space?
This spring, get in touch with the professionals at Wenner Brothers to help with your renovation project. Located in Eastern Monroe County, NY, we have over 54 years of experience in wallpaper removal, water damage repair, basement remodeling, and every other service you need to make your home look like new this season. Check out Testimonials from previous clients online before calling (585) 425-2718 to get your free estimate.