All You Need to Know About Drywall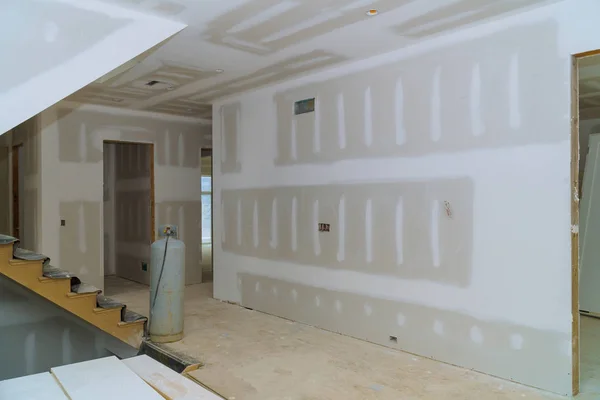 Drywall suits any type of building, giving contractors the ability to quickly and effectively create beautiful, smooth finishes. Before modern drywall finishing techniques existed, every wall surface had to be constructed by hand, a painstaking process that's been resolved with the introduction of panels. If you're preparing for a wall installation, here's what you need to know about this material.
What Is Drywall?
Drywall, also known as wallboard or sheetrock, is made of powdered gypsum, which is a soft mineral found all over the world. This material is usually mixed with glue or other additives, then sandwiched between two thick pieces of paper.
Panels are available in a variety of sizes, and contractors screw them to the wall studs before covering them with a durable layer of compound. Once they've sanded the surface to make it smooth, the wall is ready for paint or wallpaper within a few hours.
What Are the Benefits of Using It?
Drywall finishing reduces the cost and time of any project that requires wall installations, including residential and commercial builds. It also provides an even surface that is compatible with almost any type of paint or wallpaper, giving you a wide range of options.
If a wall becomes damaged due to impact or an issue like mold, you can have a contractor replace that panel for a cost-effective solution.
How Do You Care for It?
Once it's hidden behind layers of compound and paint, drywall is essentially maintenance-free. Small holes on the surface caused by nails and screws can grow over time, so get them filled and repainted as soon as you notice them. Drywall finishing professionals also recommend repairing any dented panels immediately to preserve the structure of the wall.
Ready to Transform Your Space?
Whether you're building a new house or have an unsightly hole in your wall, Wenner Brothers has the drywall finishing expertise to assist. Our team has been serving homeowners throughout Eastern Monroe County, NY, since 1964. We've built a reputation for professional service and exceptional craftsmanship. Visit our Gallery to see samples of our work or call (585) 425-2718 to request an estimate.