What to Do if There's Mold on Your Drywall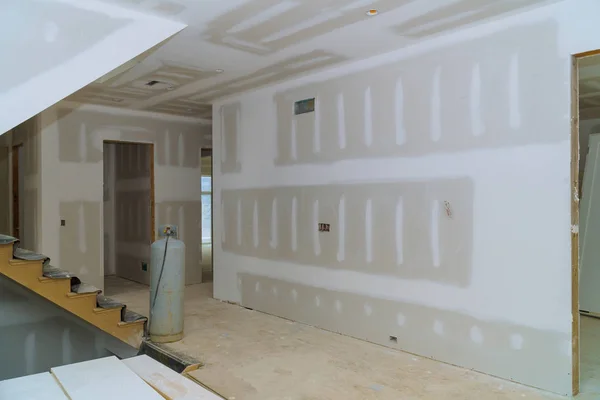 Mold can form in any environment, but thrives in high-moisture and dark areas. If you suspect it's developing in your home, there are some steps you can take to remove it. Drywall repair is possible when you spot it before it spreads. To help you deal with your mold problem, here's more information about how it grows and what to do about it.
What Causes Mold to Appear?
Mold usually appears in dark areas that have excess moisture. Bathrooms, kitchens, and basements are at the highest risk. Factors like water leaks and condensation may also contribute to mold development. Be sure to check cupboards under sinks, near windows, and perimeter walls. The transition from winter to spring sometimes also triggers this type of growth, since snow melts and may cause water damage.
What Are Some of the Signs of Mold?
The earlier you detect mold, the easier it is to eliminate it. This is because spores become airborne and travel to infect other locations. A few of the warning signs of mold development include:
A musty smell throughout the home
Peeling or cracked paint
Bulging walls
Paint discoloration
Sudden and severe allergy symptoms
How Can You Remove It?
For drywall repair, create a bleach/water mixture and lightly brush the area where you see discoloration. Be sure to wipe the surface off after the mold disappears to remove all residue and product. However, don't use water to rinse it off, which could introduce more unnecessary moisture. Expose the affected wall to sunlight if possible, since spores thrive in dark spaces. You can also use a sodium borate product like Borax® in place of the bleach/water combination. Remember to use these methods in well-ventilated areas, keep children and pets away, and wear protective gloves to avoid skin irritation and respiratory problems.
Ready to Remove Your Mold?
If the mold damage on your drywall is extensive, call the team at Wenner Brothers for a new installation. We've been serving Eastern Monroe County, NY, for over 50 years. Our drywall contractors offer drywall repair, basement renovation, interior painting, and textured ceiling removal. Known for quality craftsmanship and excellent customer service, we will tackle your home improvement project with efficiency and professionalism. Call (585) 425-2718 today to schedule your drywall repair!