Top 4 Benefits of Using Drywall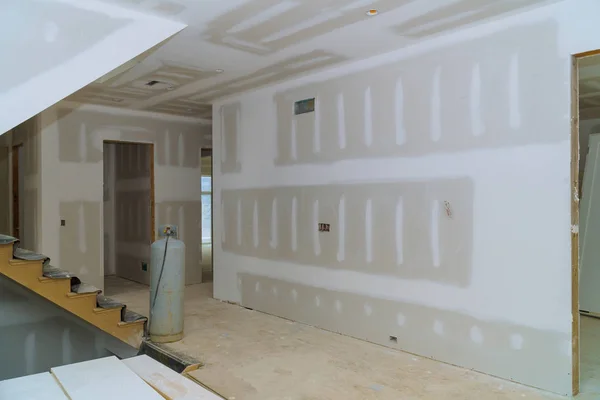 Along with plaster, drywall is among the most common interior wall materials. Introduced in the early 20th century, this option is popular not only for its smooth finish but also for its affordability and versatility. If you're choosing a finishing material for the walls of your home, a drywall contractor will help you create durable surfaces that will stand the test of time.
Why Use Drywall for Your Home
If you're unfamiliar with this option, here's a guide to some of the reasons to choose it for your property.
Ease of Installation
Gypsum is drywall's main component, which is sandwiched between two sheets of heavy paper. Its lightweight construction makes for simple installation— drywall contractors simply have to take measurements of the area and cut the boards to fit it. Boards are screwed or nailed onto the ceiling and wall studs, then taped with paper or fiberglass mesh tape to secure joints, gaps, and corners. The installation process is completed in days rather than weeks, which not only saves you money on labor costs but also lets you enjoy a finished property earlier.
Quick Repair
Similar to installation, repairing drywall is fairly easy to do. Cracks, holes, dents, and other small signs of damage are patched up using a joint compound, drywall plaster, or tape. Drywall contractors will prime affected areas before reapplying paint or texture to conceal pores and give you a smooth surface. For significant damage, a single board can be replaced to restore the appearance of the area without affecting surrounding units.
Fire & Mold Resistance
Drywall is highly favored for its fire-retardant properties, since gypsum contains natural moisture that helps panels resist fires. Units can also be injected with additives to fulfill specific purposes. For instance, a board with mold and mildew repellants is ideal for high-moisture rooms like bathrooms and basements, while a fiberglass panel adds insulation to attics and spaces with fluctuating temperatures.
Appearance
A reputable drywall contractor will help you achieve a seamless finish. Some technicians use trowels instead of drywall knives for applying joint compound, and they will sand the final layer. This will create a smoother surface that better adheres to paint and texture, resulting in a high-quality look at an accessible price.
Ready to Transform Your Space?
When you're ready to have walls installed, count on the drywall contractors from Wenner Brothers of Fairport, NY. Since 1964, we have offered a broad range of home improvement services to residents of Eastern Monroe County, including Fairport, Penfield, Webster, Pittsford, and Victor, NY. We're a family-owned and -operated business that performs drywall finishing, interior painting, wall repair, basement remodeling, and more. View some of our drywall work in our Gallery or call (585) 425-2718 to schedule service.