What to Do When You Need Water Damage Repair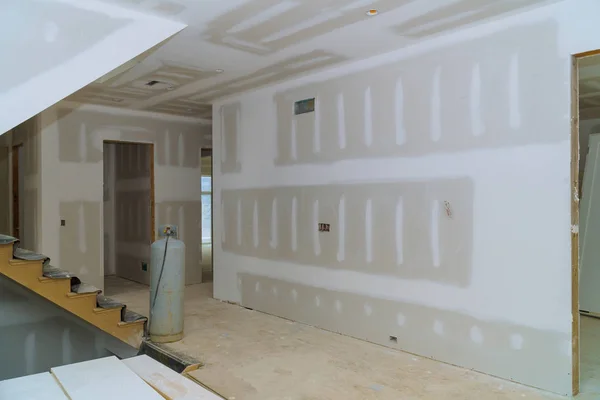 Thanks to burst pipes, leaky roofs, and heavy snow, homeowners often need water damage repair during the winter. If you notice an unsightly water spot on your ceiling or drywall, act fast – such stains are more than just cosmetic issues. They could worsen over time or indicate structural damage. The presence of moisture also invites mold and mildew.
A Guide to Winter Water Damage Repair
If you're not sure how to address the situation, here are some tips for getting started.
Identify the Damage
The first step of caring for water damage is knowing how to identify it. Many homeowners are familiar with water stains, which often cause yellow or copper discolorations. If mold has already started growing, it will typically be black, dark green, or gray. Blotches aren't the only signs of problems, however. Altered texture, such as paint or wallpaper that flakes, peels, or bubbles, can also indicate trouble. Drywall can absorb water, resulting in soft or swollen walls. If left unattended, this problem can impact the structural integrity of your home. Ceilings may also sag.
Determine the Cause
Identifying and addressing the underlying cause of the damage are key parts of the repair process. The most common causes of problems include burst pipes, leaks or gaps in your home's exterior, malfunctioning HVAC systems, broken appliances, and excessive moisture accumulation in naturally damp areas, like basements and crawlspaces. If you're unsure what could have caused the damage, a plumber, HVAC technician, or home inspector will be able to help.
Find a Reputable Contractor
Turn to a professional for drywall water damage repair. Reputable contractors are licensed, bonded, and insured, and have the knowledge, tools, and training to address related issues that can arise. By hiring a contractor to repair or replace the drywall, you'll have peace of mind knowing your family is protected from structural decay and potential harm to their health. Note that you don't necessarily have to work with the company suggested by your homeowner's insurance policy provider. Shop around until you find a trustworthy, reliable expert.
Ready to Repair Your Space?
If your home needs water damage repair, turn to the friendly team at Wenner Brothers. Based in Fairport, NY, we have been serving residents of eastern Monroe County since 1964. In addition to offering a broad range of services, we have an extensive network of local connections to provide you with comprehensive help. We're proud to hold an A+ rating with the Better Business Bureau®. To see some of our past work, visit our Gallery. To request an estimate, call (585) 425-2718.